Tired of Always Going Solo? Benefits of Couples Massage in Ann Arbor
Posted by: Mary Miller
Some people head out to day spas for a massage just for the sake of having one. Others consider a massage essential to their health. Massage therapies do offer numerous health advantages, as the Medicinenet.com staff writes:
"According to the 2007 National Health Interview Survey, which included a comprehensive survey of CAM use by Americans, an estimated 18 million U.S. adults and 700,000 children had received massage therapy in the previous year.

People use massage for a variety of health-related purposes, such as to relieve pain, rehabilitate sports injuries, reduce stress, increase relaxation, address anxiety and depression, and aid general wellness."
Traditionally, a massage at a day spa is something done solo-one bed, in a private room, with one therapist. However, this isn't the case anymore, as massage centers now give people the option to have the therapy with their special someone. A couples massage in Ann Arbor, for example, affords twosomes to have the service in the same room but with separate beds and different therapists.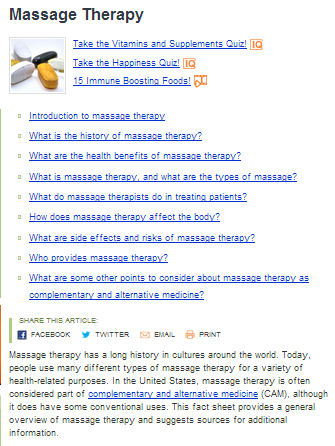 Some day spa facilities, such as Main Street Massage Therapy, offer a massage complete with champagne and chocolates to boost the romance factor between couples. This package makes for a good alternative to having candlelit dinners at Ann Arbor restaurants like The Earle and Paesano's Restaurant. Still, a romantic time isn't the only benefit of a couples massage. Here are others:
Lessen inhibitions
A massage session requires that clients be nude and covered only with a towel. Unfortunately, not all people feel comfortable with this scenario. With a spouse or romantic partner in the same room, a person who feels shy being alone with the therapist will likely feel more at ease and comfortable.
Improve feelings of affection
A massage in Ann Arbor can trigger the release of numerous feel-good hormones like oxytocin, which is popularly known as the cuddle hormone. Romantic pairs who get a massage together are likely to deepen feelings of affection and intimacy. After a couples massage session, the pair may feel more attached to each other, heightening whatever physical attraction they already have. For couples who have been together for a long time, this renewed attraction will be beneficial.
Provide unique bonding time
Making a romantic relationship work often involves engaging in the same activities from time to time, like watching a game or a film. While tastes may differ for films and sports, a massage provides that common ground for quality time.
Massage isn't just for people in need of stress relief or physical therapy. It can also be ideal for couples who are looking to have a romantic time with each other-even if it means not sharing the same bed.
(Source: Massage Therapy, medicinenet.com)