Packages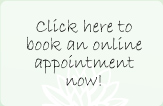 Whether it's a special occasion or just because, packages make the perfect gift for anyone!
Still have questions? Please contact us any time! We look forward to hearing from you. Contact us!
100 Minutes of Bliss - $123
Includes Swedish, therapeutic, deep tissue, hot stone, reflexology , aromatherapy, and chocolate. Relieves tension, relaxes tight muscles, releases negative energy. Deeply soothes and balances the entire body.
A Moment Away - $123
Express Facial, Massage (30 minutes), Pedi-Scrub, and lunch at Prickly Pear.
This package is perfect for a morning or afternoon getaway. You will relax and feel pampered with a half-hour massage, renewal facial, pedi-scrub, and lunch at the Prickly Pear. This package lasts approximately two hours.
Prickly Pear Dinner Package (Our Best Seller!) - $185
We have teamed up with the delicious Prickly Pear Cafe, conveniently located directly beneath us, to give you the ultimate date night! Receive 2 one hour Massages, 2 Entrees, 2 Beverages and 2 Desserts ALL for the low price of $185.
Couples Massage- $129
The absolute best couples massage available in Ann Arbor. The couples massage starts off with champagne and chocolate and then proceeds to a side-by-side table massage with your significant other in the same room. This environment provides an intimate and relaxing setting as a romantic exclamation point on a special evening. The couples massage is one of our most popular deals and is frequently combined with dinner at the Prickly Pear (see above). The couples massage is perfect for Valentine's Day, anniversaries, birthdays , Sweetest Day and even just as a special date night.