Deep Tissue Massage
Deep Tissue Massage is marked by the slow, deep pressure that is applied to the body. Using their hands, fingers, and forearms, our massage therapists apply heavier pressure directly to the body, relaxing the muscles, tendons and fascia (connective tissue) to work out any painful, rigid tissue. Deep tissue massage techniques also increase the flow of blood throughout the body reducing painful inflammation.
Many people see deep tissue massage as a way to focus on "trouble spots" or knots. It is often compared to Swedish Massage.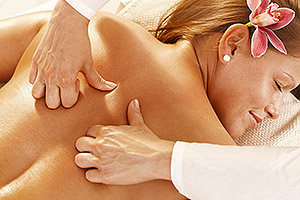 Deep Tissue Benefits
Relieve pain and stiffness associated with
Stiff Neck
Sore upper back
Chronic aches and pains
Lower back pain
Leg muscle tightness
Tension headaches
Deep Tissue Massage Therapy has been shown to
Improve mobility
Relieve muscle pain
Reduce blood pressure
Increase serotonin (the happiness and good feelings hormone)
Do I Need Deep Tissue Massage?
If you've experienced any of these stresses, deep tissue massage therapy may be right for you.
Sports injuries
Whiplash car injuries
Falls and accidents
Carpal tunnel syndrome
Osteoarthritis pain (joint pain)
Need assistance recovering from surgery
Chronic pain
Soft tissue injury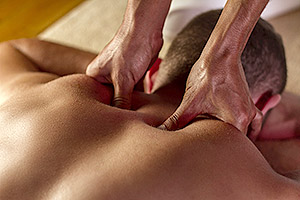 Does Deep Tissue Massage Hurt?
"Will it hurt?" is the question we hear most often about deep tissue massage. When done correctly, deep tissue massage will not hurt. Be sure to communicate with your therapist throughout the deep tissue massage session to avoid any discomfort.
Deep Tissue Massage is just one of the many types of massage offered by Main Street Massage Therapy.