Cranial Sacral Therapy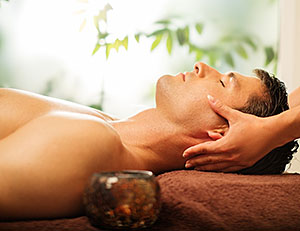 Our bodies are stressed in some way, every day of our lives. Stress on our bodies – physical or emotional, can tighten body tissue and distort the craniosacral system. This can cause tension around the brain and spinal cord, which adversely affects the central nervous system. This type of therapy is safe and beneficial for all ages, including babies.
Cranial sacral therapy uses extremely gentle pressure on the bones of the head, spinal column and sacrum to release compression and ease stress and pain. Your therapist can use this delicately light touch to find and release any tension that may be holding your bones out of alignment and damaging the craniosacral system. By easing this tension, your body's ability to heal is enhanced. Cranial sacral therapy can offer deep relaxation and a sense of feeling centered.
Cranial Sacral Therapy Benefits
Cranial sacral therapy is increasingly used as a preventive health measure due to its ability to build resistance to disease and alleviate pain. It may also provide a sense of wellbeing, a feeling of "being more at peace with oneself."
Do I need Cranial Sacral Therapy?
If you have or are experiencing any of these conditions, cranial sacral therapy may be the right choice for you:
Emotional Distress
Migraines and Headaches
Chronic Neck and Back Pain
Chronic Fatigue
Fibromyalgia
TMJ Syndrome
Scoliosis
Central Nervous System Disorders
Post-Traumatic Stress Disorder
Orthopedic Problems
And many other conditions
How will I feel during the therapy?
Many people doze off or at least appear to sleep during portions of their cranial sacral therapy session. Some feel a deep, meditative state of consciousness allowing their body to begin healing. Deep healing happens when you are able to relax and rest.
Cranial sacral therapy was developed by Osteopathic Physician John E. Upledger after years of clinical testing and research at Michigan State University.