Raindrop Therapy
Current Special:
$55 per session.
Regular price $70
The Raindrop technique combines several modalities to bring balance and harmony to the entire body.
Aromatherapy : using therapeutic grade essential oils to boost the body
Vita Flex : an ancient Tibetan healing methodology that uses pressure applied to the body to create beneficial electric charges
Back and Foot Massage : a feather stroking technique on the back and feet
The primary practice is to "drop" essential oils from a few inches above your body. Most of our customers say it really does feel like rain drops gently falling on the skin of their back. We then work the oils along the spine into the back muscles.
After we have refreshed your back and spine, we focus on your feet using a dry brush technique to apply the oils followed by a foot massage.
Rain drop technique has also been used in the treatment of scoliosis (abnormal spine curving) and kyphosis (bowing or rounding of the back).
How does the Rain Drop Therapy help you?
relieves stress
improves immune function
facilitates the release of negative emotions and energy
reduces pain
reduces inflammation
improves circulation
realigns your energy centers
The combination of the three Raindrop Technique modalities are known to be powerful healer of both physical, emotional and spiritual imbalances. It can help to boost stamina and energy, help you to relax, help to manage stress and frustration, and help to promote overall health, vitality, and longevity. The positive effects are usually found to last a week or more.
Raindrop Technique's Essential Oils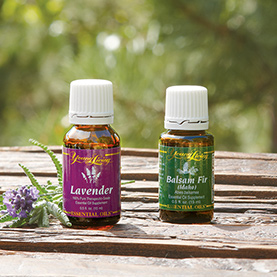 Our therapeutic grade essential oils are Thyme, Basil, Peppermint, Oregano, Wintergreen, Cypress, Marjoram, Valor, and Aroma Seiz.
Valor
Valor aligns the physical, mental and emotional energies of the body.
Thyme
Thyme is one of the strongest antioxidants known to man and found to be good for sore muscles.
Basil
Basil is a natural relaxer than can smooth muscles.
Peppermint
Peppermint is found to improve concentration and mental sharpness.
Oregano
strong immune-enhancing and antioxidant properties and supports the respiratory system
Wintergreen
Wintergreen is beneficial in massage for soothing tension. It is also found to be an antispasmodic.
Cypress
Cypress can soothe muscles and is spiritually grounding helping us to accept change.
Marjoram
Marjoram is a natural muscle relaxer and is supportive of the nervous and cardiovascular systems.
Aroma Seiz
Aroma Seiz is a relaxing blend excellent for massaging away life's little discomforts.