Welcome to Main Street Massage Therapy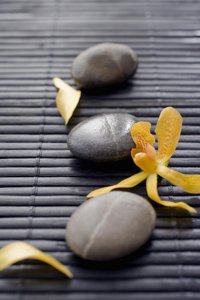 Main Street Massage Therapy is committed to providing Ann Arbor with the best therapeutic massage techniques available. Our therapists will assist you to promote relaxation, restore health and balance to the body, and increase range of motion through a variety of techniques best suited to address specific muscular dysfunction. Our high quality staff is available to help you.

Main Street Massage, located in gorgeous downtown Ann Arbor directly upstairs from The Prickly Pear, we offer a number of services and fabulous packages for your convenience.
Book a Massage Appointment Today!
Main Street Massage Therapy offers multiple modalities of Massage Therapy and is by appointment only.
Call (734) 827-2777 or Click HERE to book online! You can book appointments online 24 hours a day, 365 days a year!
*Cancellation Policy: You must cancel at least 24 hours before your appointment in order to receive a full refund.
**Please Note: Yelp Cash may not be used on monthly specials or combined with other coupons and discount. Only one certificate may be used on Couples Massage and Prickly Pear Dnner Package.
Why Get a Massage?
It's good for you.
Massage can help relieve tension in muscles and work out tender spots from hours of overuse. When these areas are relieved, it allows your body to return to balance. Many jobs require hours of sitting and repetitive motions of using a computer. The daily ritual of sitting causes tension in your arms, back and neck, which can build up causing an increasing issue that build up over time. Massage therapy, on a regular basis, can help to counteract this problem.
The touch you receive during massage causes your body to release chemicals that lower your blood pressure, reduce stress, decrease pulse rate, reduce anxiety as well as fatigue. Because of all of this, massage is shown to alleviate chronic pain such as is common in the lower back.
Athletes often seek massage as a recovery tool from working out. Heavy muscle breakdown can only be repaired by blood flow. Massages increase blood flow to all areas of the body by means of repeated compression. Repairing the muscle sooner allows athletes to return to top performance sooner.
It feels good.
The many benefits of massage have been known for ages, and they have been proven in research studies. But besides all of the health benefits, receiving a massage feels good! Massage provides a release, a calming environment, a serene sanctuary from the world of constant noise and motion. Massage provides a reprieve from the daily jostling we receive out in the daily bustle of life. Main Street Massage specializes in providing a tranquil, private and clean setting so you can relax, melt into the table, and let us take care of you.
Massage Ann Arbor
Main Street Massage Therapy is the best place to receive a massage in Ann Arbor. Main Street Massage caters to clients that are seeking relief for specific issues or require therapy to recover. We also cater to clients that prefer nationally certified therapists with years of experience. Main Street Massage Therapy is the only Ann Arbor massage provider that gives high-end massage services at affordable prices. We are also easy to find, right in the heart of downtown Ann Arbor.